Regular price
Sale price
$69.00 AUD
Unit price
per
Save
Sold out
ENJOY FREE SHIPPING ON THIS PRODUCT!
In a world first, Byron Moonshine Coffee has created a genuine Moonshine Whisky made from the fresh pulp of locally grown coffee cherries. May we introduce you to Coffee Cherry Shine!
Traditionally made with one hundred percent corn, Coffee Cherry Shine instead has 51% corn, 38% fresh cherry pulp and skins, and 11% freshly milled rye grain, making it a unique and never done before blend.
The flavour result is a Moonshine Whisky with beautiful grassy and earthy notes, all topped with the distinctive flavour of fresh coffee cherry. It's quite spicy - desert cake spicy - like pepper, caraway, cardamon, clove, but still fruity and delicious.
With 41.2% alcohol, the Coffee Cherry Shine is perfect for mixing in cocktails, or can be enjoyed on its own or on the rocks.
The clear Coffee Cherry Shine is available in 500ml bottles in a limited release. And to put the 'cherry' on top, this bottle comes with free shipping Australia wide.
Share
View full details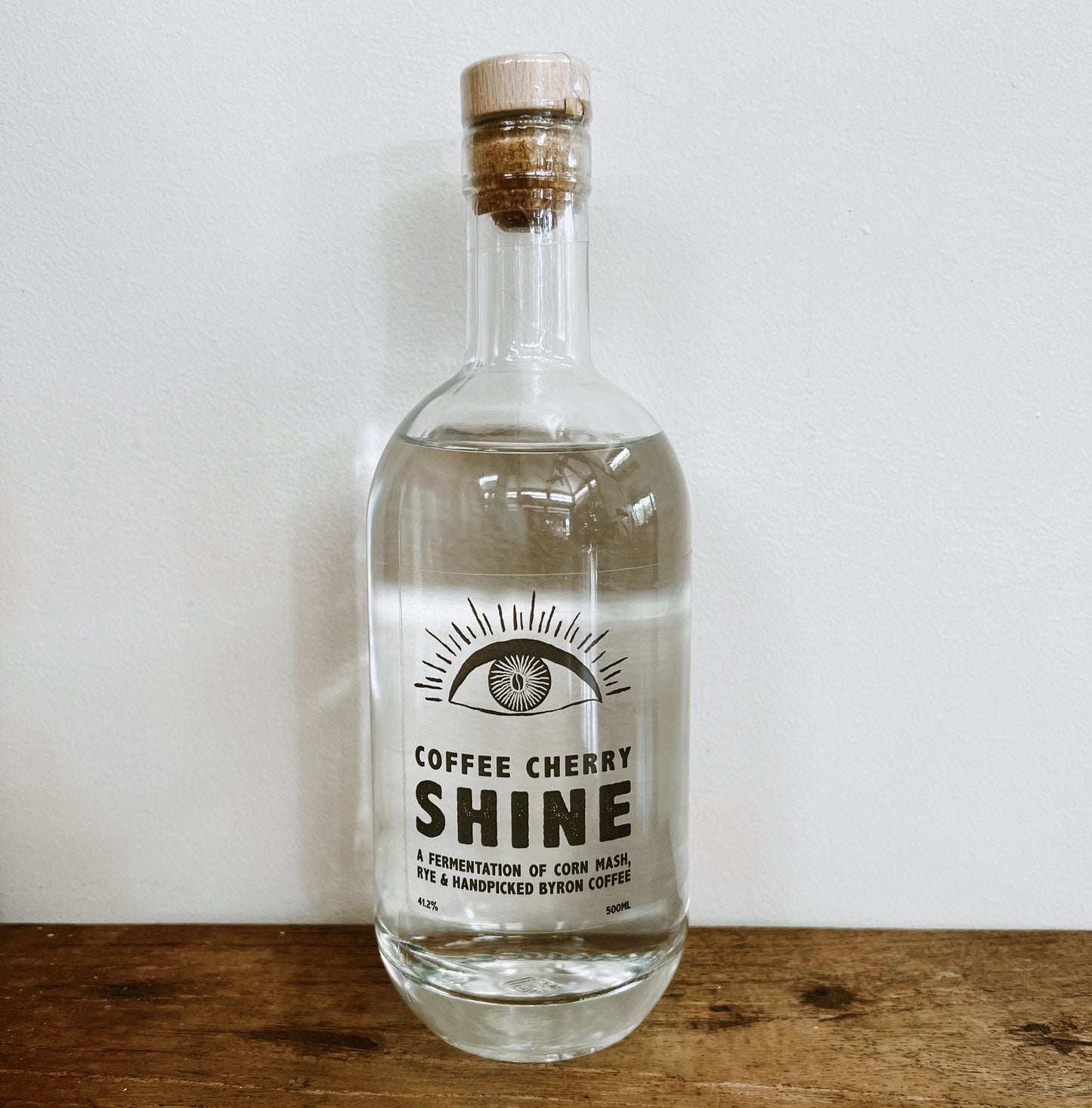 COCKTAIL RECIPES
Blog post

Give your customers a summary of your blog post

Blog post

Give your customers a summary of your blog post

Blog post

Give your customers a summary of your blog post

Blog post

Give your customers a summary of your blog post

Blog post

Give your customers a summary of your blog post

Blog post

Give your customers a summary of your blog post

Blog post

Give your customers a summary of your blog post

Blog post

Give your customers a summary of your blog post